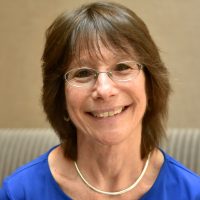 Linda Tannenbaum, Founder & CEO/President
Linda Tannenbaum is the Founder and CEO/President of Open Medicine Foundation. Linda founded OMF after her 16-year-old daughter came down with sudden onset ME / CFS in 2006. She was told there was no diagnostic test or treatment for the devastating disease that was preventing her daughter from leaving her bed and living her life.
After researching options, Linda realized that open, global collaborative research into the disease was terribly lacking, as was the funding of research, so she established OMF in 2012 to fundraise and facilitate large-scale research in search of diagnostic tools, treatments, and ultimately prevention for ME / CFS and related chronic complex diseases.
Linda is a clinical laboratory scientist with a degree in bacteriology from UCLA. She ran and was part-owner of a clinical laboratory for over 20 years. Her passion today is finding a cure for these chronic complex diseases — giving the millions suffering their lives back —  and improving clinical care for patients.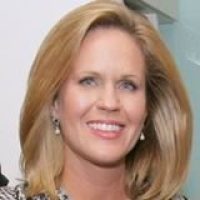 Kimberly Hicks, COO/CFO/Treasurer
Ms. Hicks has worked with OMF as a board member since 2014, has served in an interim capacity as the CFO/COO, and has joined the team full-time.  She is a C-suite Finance industry veteran with over 25 years of leadership, business transformation, business development/sales, merger integrations, and major strategic initiative experience across private and public sectors, and international settings.  In the past few years she has transitioned to Health Tech and Healthcare, and has a keen interest and passion for the use of technology to solve big healthcare problems. Ms. Hicks holds an MA in Industrial/Organizational Psychology from St. Mary's University and a BA in Psychology from The University of Texas.
Deborah Gould has spent 30+ years in accounting and financial management roles at Warner Bros. orchestrating diverse projects that carried big impacts. The various roles included working with small divisions to ultimately serving as VP Finance, Worldwide Distribution.   In total, Deborah had served as a go-to resource for solving complex problems, executing critical initiatives, and guiding teams as a hands-on leader. A few examples include:
✓ Partnering cross-functionally as Finance Lead on system implementation, enhancement, and configuration projects, including incorporating an offline database into an SAP ERP system to deliver a new level of data analysis and reporting while reducing costs, improving reliability, and enabling data-driven decisions.
✓ Consulting line of business leaders on financial modeling, budgets, forecasts, cost control, industry trends, deal obligations, and market conditions to support film releases.
In addition to a career within the entertainment industry, Deborah is a long-time supporter of charitable causes and nonprofit organizations, specifically helping to address issues related to homelessness and Alzheimer's.
Deborah has a Bachelor of Arts in Economics from the State University of New York at Albany and a Master of Business Administration in International Finance from St. John's University.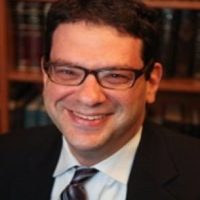 Rabbi Shai Held–theologian, scholar, and educator–is President, Dean, and Chair in Jewish Thought at Hadar, where he also directs the Center for Jewish Leadership and Ideas.  Previously, he served for six years as Scholar-in-Residence at Kehilat Hadar in New York City, and taught both theology and Halakhah at the Jewish Theological Seminary.  He also served as Director of Education at Harvard Hillel.
A 2011 recipient of the prestigious Covenant Award for excellence in Jewish education, Rabbi Held has been named multiple times to Newsweek's list of the 50 most influential rabbis in America.  He holds a doctorate in religion from Harvard; his main academic interests are in modern Jewish and Christian thought, in biblical theology, and in the history of Zionism.  Rabbi Held's first book, Abraham Joshua Heschel: The Call of Transcendence, was published by Indiana University Press in 2013; The Heart of Torah, a collection of essays on the Torah in two volumes, was published by JPS in 2017.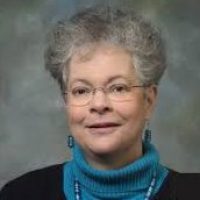 Dr. Rose is a psychiatrist in private practice in Palo Alto, California. She has over 40 years of experience in treating posttraumatic stress disorder, both acute PTSD and complex PTSD. She has developed and published a model for psychodynamic psychotherapy of PTSD and has published articles and book chapters on these subjects. She has taught extensively for professionals and for the lay public and has consulted to the National Centers for PTSD.
Dr. Rose's interest in serving on our board stems from both her personal experience of having fibromyalgia and then Myalgic Encephalomyelitis / Chronic Fatigue Syndrome (ME / CFS), and also from having patients in her practice with these illnesses. She is very excited about the pending revolutionary research and about current interventions that have brought her and her patients notable relief.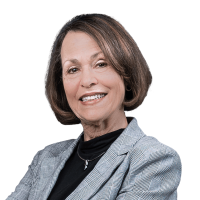 Vicki Schultz is the Executive Vice President of Schultz Financial Group Inc.(SFG), located in Reno, NV. SFG is an independent, fee-only wealth management firm founded in 1982.
Vicki received her Bachelor of Science in Education from Temple University in Philadelphia before moving to Orange County, CA where she obtained her MBA from California State University, Long Beach. Vicki is a member of the National Association of Personal Financial Advisors (NAPFA) and previously served on their board of directors. She is a member of the Community Foundation of Northern Nevada's Professional Advisors Council and serves on the Investment Committee of the University of Nevada, Reno Foundation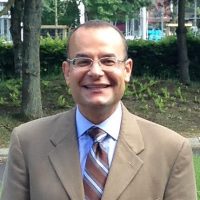 Hany Zayed, Ph.D. is the head of Data Science Solutions group at Rigel Pharmaceuticals. He has more than 25 years' experience in statistical analysis and consulting including design of clinical studies, data analysis and results interpretation. Hany has extensive experience in strategic clinical research including due diligence evaluations, post-approval clinical trials and disease/product registries. His special interest is in the development and analysis of patient reported outcomes, quality of life, treatment satisfaction and disease burden in areas including oncology, inflammatory/pain, cardiovascular, ophthalmology, endocrinology, infectious diseases, sexual dysfunction, central nervous system and several orphan/small populations.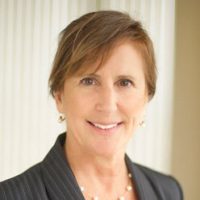 Before retiring, Ms. Linsley managed the Human Resources department for Crescent Capital Group LP and was also responsible for directing Crescent's charitable giving activities. Ms. Linsley has been an active board member with Open Medicine Foundation since 2013 and remains involved as a parent of a daughter suffering with ME/CFS.
Previously, Ms. Linsley worked in the International Capital Markets Group and High Yield Bond Department of Drexel Burnham Lambert, Inc. Ms. Linsley studied Business Administration at Mesa College in California.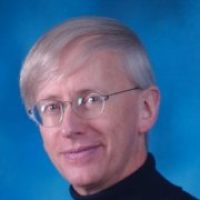 R.P. Channing Rodgers, MD
R.P. Channing Rodgers is currently a professor at UCSF with a focus on informatics research and training.
Previously, he was a clinical officer at the FDA in the office of Orphan Product Development, where he leveraged informatics to identify overlooked therapies for rare diseases, created a network-based course for small clinical trials, and reviewed grant and orphan drug applications.
Dr. Rodgers joined the FDA from the NIH, where he had the distinction of being the first physician to actively develop biomedical applications for the Web. At the NIH, he was the founding chair of the National Science Foundation's Web Consortium, and he co-created the first large catalogued image archive for the Web and devised and directed an Internet-based multimedia course: "The Science of Small Clinical Trials."
Dr. Rodgers received training at Harvard College and the University of Utah College of Medicine. He received postdoctoral training at the University of London, NCI's Laboratory of Theoretical Biology, and the International Institute of Cellular and Molecular Pathology (Brussels). He completed training in Clinical Pathology within the Department of Laboratory Medicine in the School of Medicine at the University of California, San Francisco. Dr. Rodgers has published extensively and was formerly the editor-in-chief of the journal Computers in Biology and Medicine.